The Needs of the Many Outwigh the Needs of the Few. Or the One.
CafePress recently launched their own face masks and because of the large number of movie and TV licenses they hold, I am able to design for all of these shows and movies. First up… Star Trek!
I added most of my all over print Star Fleet uniform designs to mask with great success. They look great and are the perfect gift for the Trekkie in your life. You can find all of my Star Trek face masks here: Whee.TV/y/startrekmasks
Below are a couple links to some of the uniform inspired masks and the TOS emblem masks.
Cover Up and Make a Statement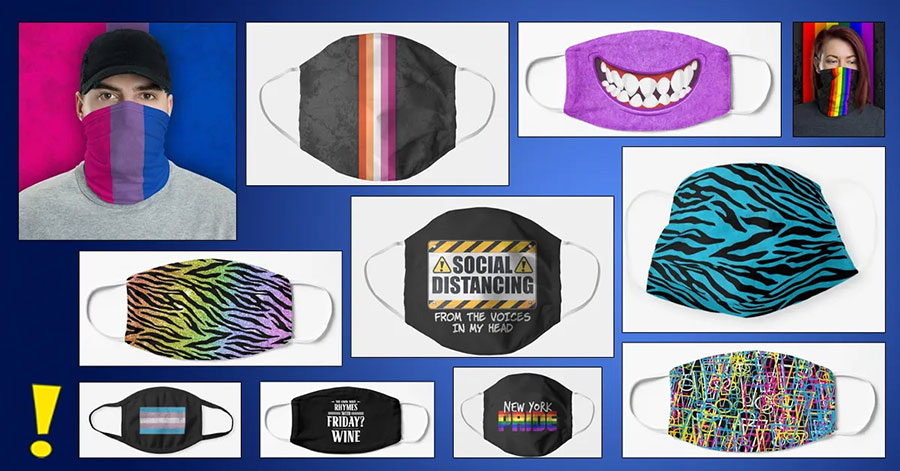 Several of my Print on Demand partners recently started offering face masks and neck gaiters in response to the increased demand for face coverings. These masks are not intended for use in medical settings but perhaps they can help you stay safe and have a little fun at the same time.
I have a collection of LGBTQ Pride designs available in the Whee! Pride shops, and a selection of others fun designs in the Whee! Design shops.
Read More...